This is the off peak season to travel to Macau, so we have been staying for several days here because less people and the rooms are in good price. The Parisian is the newest hotel for Sands Macau at this moment. Sooner there will be Londoner but it is not open for public yet. So now, what is the best things to do in Parisian and what are the good places to visit? I'm not visiting those big attraction this time but I will be visiting some local store.
There are many shops and restaurants here but the Le Buffet in Parisian is the best buffet (among those other buffet in Sands Macau) I have ever tried. I will introduce 2 dishes that I won't miss.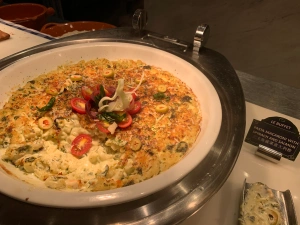 Please don't miss the above pasta macaroni, it is covered by some melting cheese, this dishes only appear at Lunch buffet.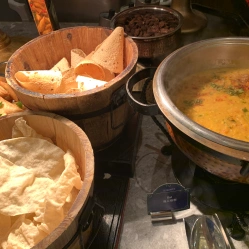 Indian food is one of the thing I never miss in the Le Buffet.
Of course there are a lot of amazing food here below, please get your own tea no matter Jasmine orange tea (cold), honey lemon water, please help yourself.
It's time to go out for visit. In the front door of Parisian Macau, there are several public bus on the street going to the north (Macau Peninsula). In the opposite street, there are bus going to the south (Coloane). To the City Center in the north, buses can do like 21A, 26A, others buses also go to north but different part. I always took 21A or 26A as they are quite frequent. You can buy a Macau pass from any convenient store or supermarket. It charge half price for almost all the buses. So, that is MOP3 no matter which bus stop you get on and drop off. I like to take bus in macau as it is so easy to travel by foreigner and very economy when using Macau Pass.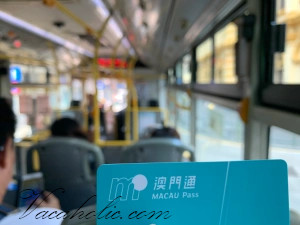 In the city center, get off at Almeida Ribeiro / Weng Hang station. We visit the canned fish store Lola das Conservas Macau, they store are so attractive and all the products are from Portugal.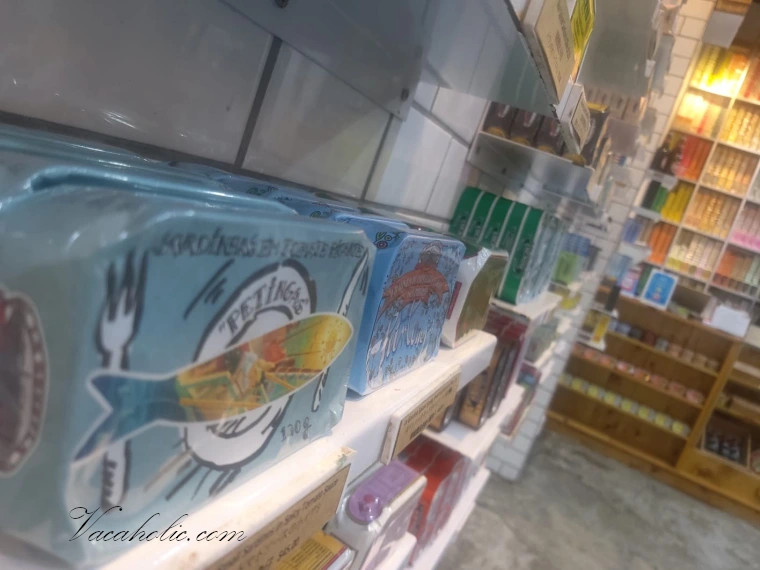 Their official fb: facebook.com/lojadasconservasmacau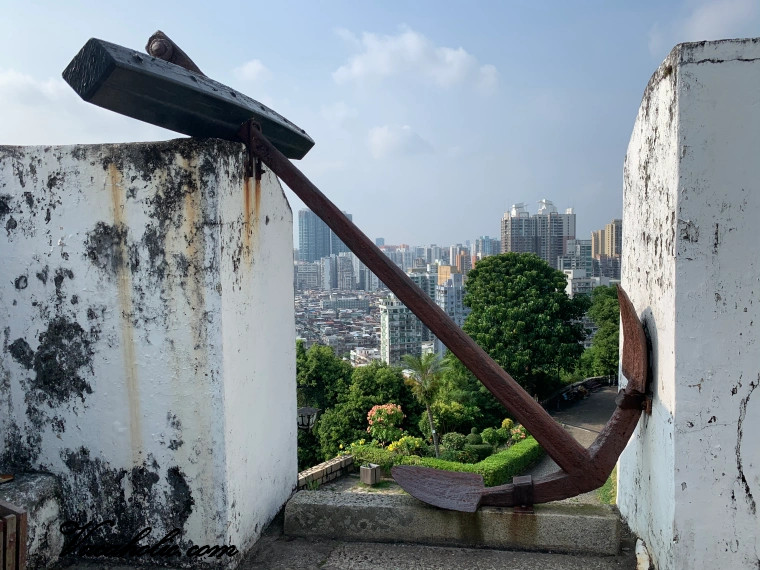 Guia Fortress was under construction.
Two restaurant I would like to recommended: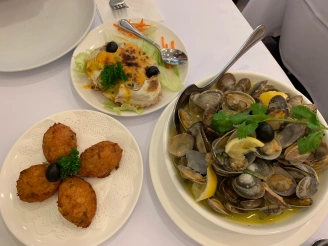 Restaurante Escada, Traditional Portugese food, highly recommended.
Location: https://www.google.com/maps/place/Escada,+8%E8%99%9F+R.+da+S%C3%A9,+%E6%BE%B3%E9%96%80/@22.1930101,113.5404246,17z/data=!4m2!3m1!1s0x34017aef711b2f0b:0x8b16ccea4543af97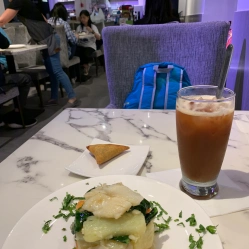 Cafe SAB8, new style of portugese food. Good to try.
Location: https://www.google.com/maps/place/CAFE+SAB8,+%E4%BF%8A%E7%A7%80%E5%9C%8D%E6%BE%B3%E9%96%80/@22.1967427,113.5400617,17z/data=!4m2!3m1!1s0x34017ae50031d465:0x9a249bca08cc16e4
Apart from restaurant, some local stores are also great: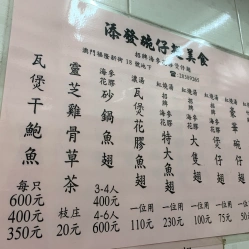 Tim Fat Vun Chai Chi, shark fins. I have ordered the one MOP75, actually I saw other people ordered MOP50 with more fins inside than mine. However, mine are with some other ingredients inside. The soup was delicious.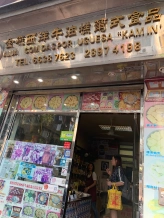 Alua e Comidas Portuguese "Kam In", 100 Years old, Cultural heritage in macau. Official fb : www.kaminportuguesafood.com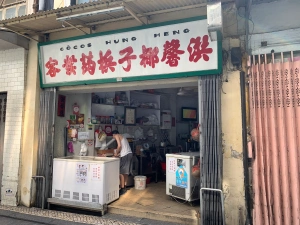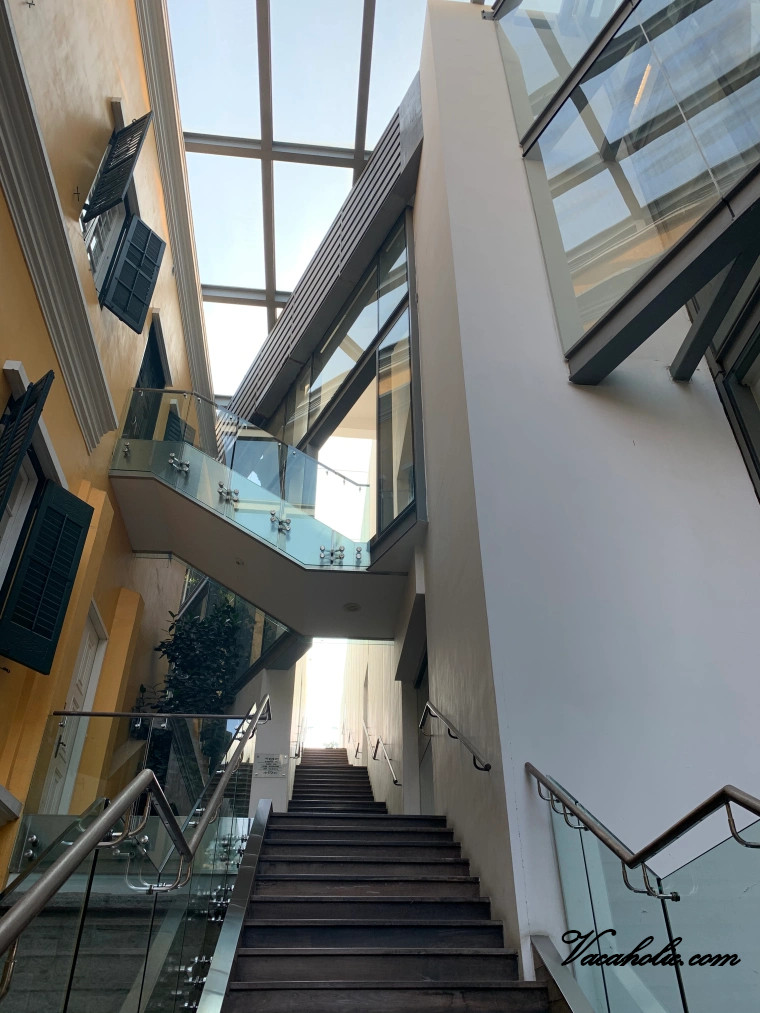 Sir Robert Ho Tung Library
To the south of Macau Coloane, there are some good places. Take the same bus, like 21A, 26A, from the opposite direction of The Parisian, to the south. You can visit Coloane. I also visit Cheoc Van Beach if you don't mind to walk up and down a little bit of hill.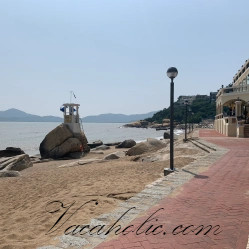 Take a sandwich and have a rest of me. The beach is small and the sand is tough. But I have a good walk here and really less people around.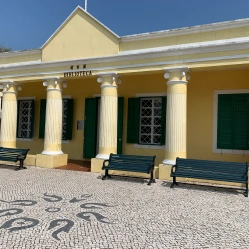 Coloane Library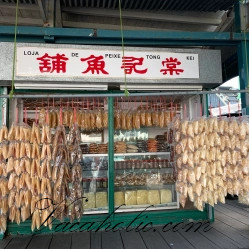 Pointe Cais de Coloane, the pier. Some stores selling shark fins, salty fish. I go there after 5pm and I got some discount for salty fish as they were about closing.
Time to go back to hotel. Just at the bus stop, there was bus no. 25 as well going back to The Parisian.
For Le Buffet in Parisian, can buy discounted coupon here: https://www.klook.com/activity/4959-the-parisian-le-buffet-macau/?krt=r22&krid=d7ed4902-d233-48b6-4a53-a5f5eaccbbb9?7353
At the end, it's good to have a rest and do foot massage in the room.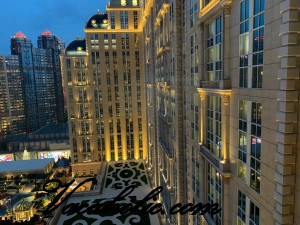 The ice-cream in front of the casino, I like the hazelnut one.
More image for the buffet here: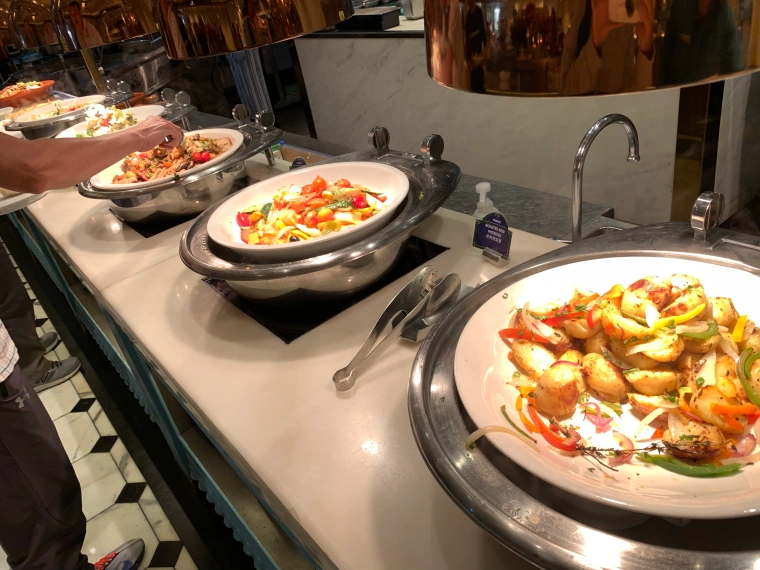 If you have spare money, can go to play in the casino as well, but I will not recommended to stay there for a long time.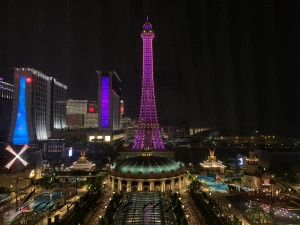 For Le Buffet in Parisian, discounted coupon here: https://www.klook.com/activity/4959-the-parisian-le-buffet-macau/?krt=r22&krid=d7ed4902-d233-48b6-4a53-a5f5eaccbbb9?7353