Food journey continue in Vietnam. The Hanoi and Saigon styles of pho differ by noodle width, sweetness of broth, and choice of herbs. A local tour guide introduce me this restaurant which is 40 years history. There are still tables available when we got there. I believed it will be full of people during peak hour.
The spirit of Pho is the broth and some typical garnishes. The southern Vietnamese pho broth is less oily. The first thing to do when having the Pho is the get a spoon and taste the soup. The broth I have tasted is thin and delicious compare with the broth of instance noodles which is thick. Once you have tasted, you will have an idea of how many herbs, lime juice you would like to put. As I like thin soup, I will squeeze less than half pieces of lime juice. Vietnamese dishes are typically served with lots of greens, herbs, vegetables, and various other accompaniments, such as dipping sauces, hot and spicy pastes such as Sriracha, onions, chili peppers, culantro, lime, bean sprouts, and Thai basil.
They provide unlimited culantro, bean sprouts, Thai basil, fish sauce. To made the pho wonderful, I put as many bean sprouts as I can to add a crunchy feeling. I will put 3 pieces of culantro but I divided it into 3-4 pieces of each. I will put 2 pieces of Thai basil as the flavor is thick. Putting a little onions and chilli peppers to make it fruitful. This great variety of fresh herbs is totally difference from the one in northern style which generally include only diced green onion and cilantro, garlic, chili sauce and quẩy
The result of the taste is great, only the slices of beef is normal. For the main spirit of Vietnamese cuisine, fish sauce, is to be dipped by some other dished that we ordered. I strongly recommend to order the crispy pork spring roll and it is perfect to go with the fish sauce.
I came here Ho Chi Minh City the first time on Feb 2019 and there are too many good foods like seafood, dumpling and fresh fruits to try.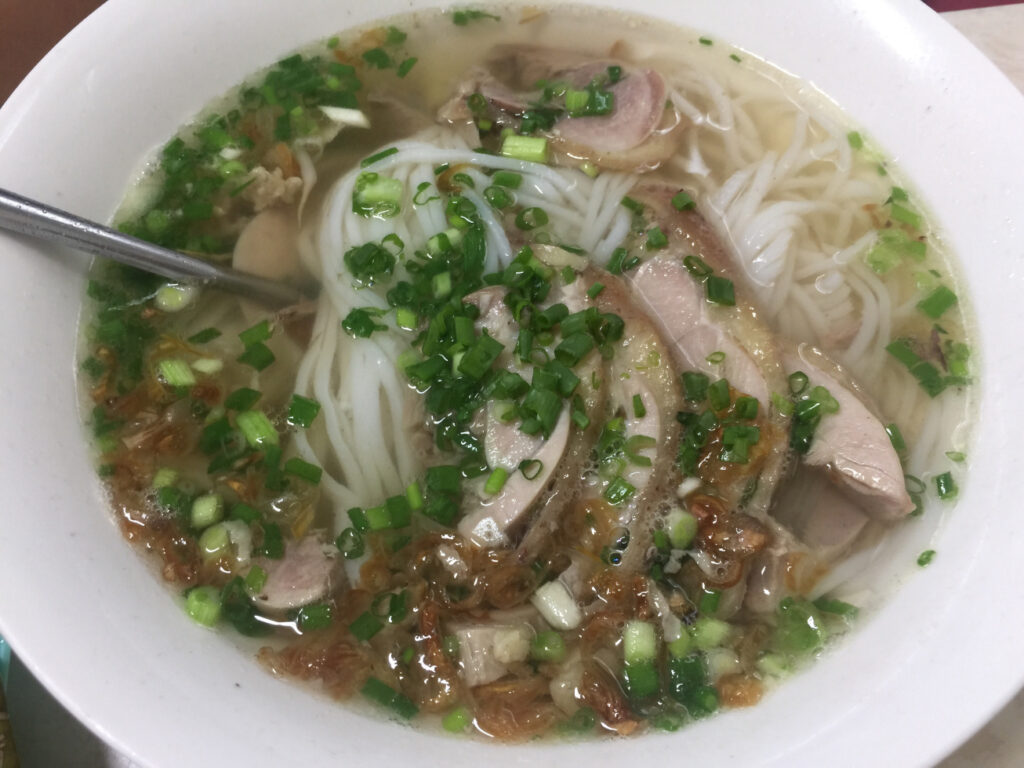 Where:
Travel cash back : http://charityibonus.com/gchan2000