Kusatsu onsen is ranking No.1 in the Japan Top100 Onsen 2018 and it has always been at the top for 16 years, an indoor hot spring resort that is said to cure anything except love affair.  It is strongly acidic and high bactericidal power.  There are lots of nice restaurant around, however, I must introduce one to you as the onsen dinner and breakfast is excellent, the service is good.  This is Kane Midori, an onsen ryokan which is just 3 mins walk from central bus terminal and only 5 mins walk to central Yubatake.  Details list in below.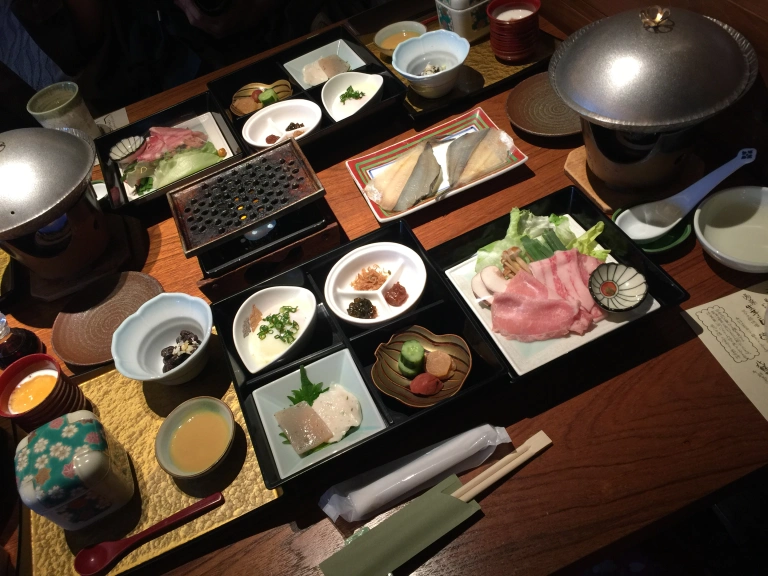 Yukata choice : Kane Midori is running by an old couples with heart. Mostly, yukata is available in the room of ryokan, but there are lots of nice yukata for you to choose everyday.
Excellent Dinner and Breakfast: Both dinner and breakfast are Japanese style. Strongly recommended to have the rice at the end of the dinner as it is so nice with salmon roe on top.
Good onsen: there are indoor and outdoor bath, however, the outdoor one seem not hot enough. The environment is clean and nice. Hotel site: http://kanemidori.co.jp/hot_spring
Good location: It is so convenient and centrally located in Kusatsu. Located by Google map :
Travel cash back : http://charityibonus.com/gchan2000